Targets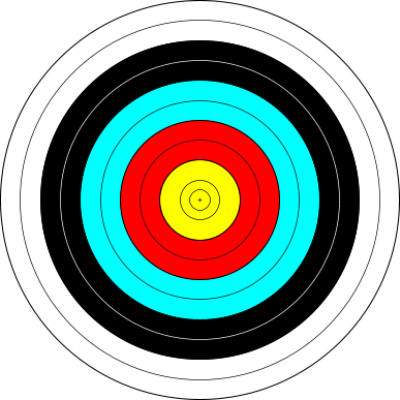 Targets are one of the three prerequisites to the sport of archery (the other two being a bow and arrows).

There are actually two parts to the target: the target back (the thick area that the arrow sinks into, which can be Styrofoam, straw or other fiber) and the target face made of paper, woven cloth, canvas or Tyvek, which is decorated with rings or other images for scoring.

The target face is pinned on the target back and is changed as needed. Target faces cost from $1.25 each for 16" printed paper to $50.00 and up for fitted Tyvek models.